Welland Vale Garden Centre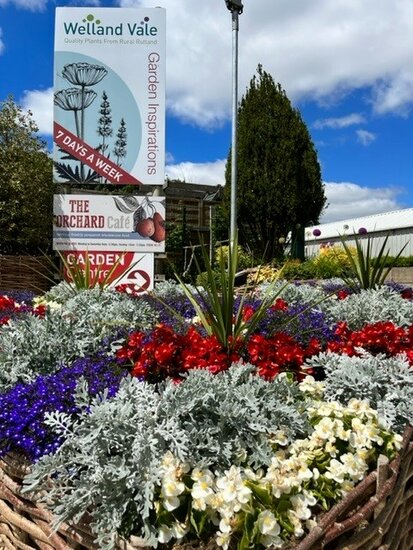 Welland Vale Garden Centre
Glaston Road
Uppingham
Leicestershire
LE15 9EU
Are you looking for your new go-to garden centre near Uppingham, Rutland and Stamford? Welland Vale Garden Centre is a renowned garden centre that emphasises selling the very best products only. You'll undoubtedly find everything you need to turn your garden and home into your very own paradise in our shop. Visit the store and enjoy the wide range of great gardening products, like:
Outdoor plants
Garden tools
Compost
Seeds & bulbs
Homeware & gifts
After a long day of shopping, make sure to take a moment to relax. What better way to do that than visiting our Orchard café? Stop by for breakfast, lunch or a delicious high-tea.
Upon visiting, customers are provided with free parking, excellent wheelchair accessibility, free Wi-Fi and a home delivery service. Visit Welland Vale Garden Centre today!

Opening hours
Monday:

09:00 - 17:00

Tuesday:

09:00 - 17:00

Wednesday:

09:00 - 17:00

Thursday:

09:00 - 17:00

Friday:

09:00 - 17:00

Saturday:

09:00 - 17:00

Sunday:

10:00 - 16:00